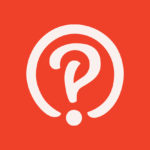 What the Heck Is an Interrobang?
Have you ever seen a sentence that ends with a question mark and an exclamation point? Well, back in 1962, advertising agency executive Martin Spekter thought those kinds of sentences would look better in print if they ended with just one punctuation mark instead of two. So, he created the interrobang.
The interrobang  combines the question mark (interrogative) and the exclamation point (known as a "bang" in printer jargon). The exclamation point is incorporated into the hook of the question mark, so the final mark looks like this: ‽. The interrobang is used at the end of a question that is delivered with surprise and astonishment.
And that's what Interrobang Solutions strives to offer our clients—content solutions that surprise and astonish, so you can wow your clients and, ultimately, grow your business.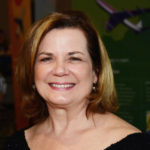 Kelly Scanlon, President & CEO

Kelly Scanlon is a business owner, publisher, podcast host, past chair of the National Association of Women Business Owners and lifelong small business and entrepreneur advocate.
She currently owns Interrobang Solutions, a company that provides writing, editing and other professional publishing services for companies. Interrobang Solutions is also the producer of Kelly's podcast, "Talking Business Now."
For more than 20 years, Kelly owned Thinking Bigger Business Media, Inc., a company that publishes and produces a variety of publications, products and events that connect growth-minded business owners with practical strategies, resources and information that will take them to the next level of success. She sold Thinking Bigger in March 2018.
Kelly serves on a variety of local, regional and national boards designed to advocate and assist small businesses. She currently serves on the board of directors for the NAWBO Institute for Entrepreneurial Development, is a co-chair of the Women's Foundation Patron Committee, and is a director on Country Club Bank's metro advisory board.
In the past, Kelly has been involved with numerous local and national boards and committees, including a 5-year term on the national board of directors for the National Association of Women Business Owners, serving as board chair in 2010-2011. Kelly was recognized in August 2011 on a list published by Forbes as one of the "Top 25 Women Tweeting About Entrepreneurship." Some of the other awards she has won include the 2011 United Nations NGO Positive Peace Award on behalf of Kansas City area small business owners; U.S. Small Business Administration's 2009 Region VII Women's Business Advocate (for Kansas, Missouri, Iowa and Nebraska); and numerous others.